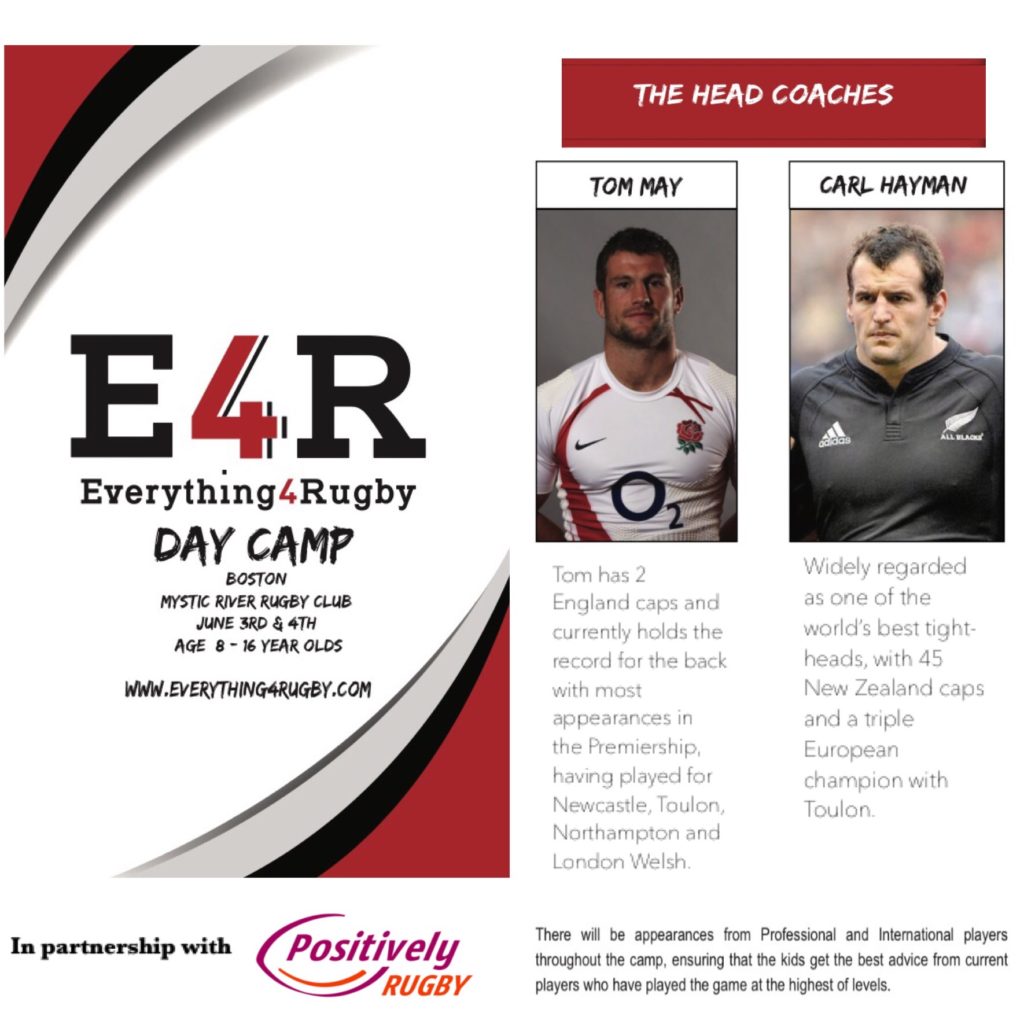 Everything4Rugby will be hosting a 2-day youth rugby camp at Pine Banks Park in Malden, MA, home of Mystic River Rugby Club!
Confirmed coaches are former English player Tom May and former All Blacks player Carl Hayman with the possibility of more to be added and special appearances.
Training will consist of sessions focusing on skills development, game understanding as well as introducing the players to what it takes to get the most from rugby. They will learn what it takes to be a pro, including learning about nutrition and training sessions. While the focus of the sessions will predominantly be to develop the players all round skill set, we all know that enjoyment is key to learning and improving and so the camp is also about having fun!
The dates of this truly unique experience will be held on June 3rd and 4th, 2017. It is open to both boys and girls between the ages of 8 and 16 years old. The camp will admit players of all experiences. The cost of the camp is $175.
June 4th will also be considered an Olympic Day celebrating the ideals of the Olympics.
For more information and registration, please use the following link: http://bit.ly/E4R_Boston
GO BLUE!!